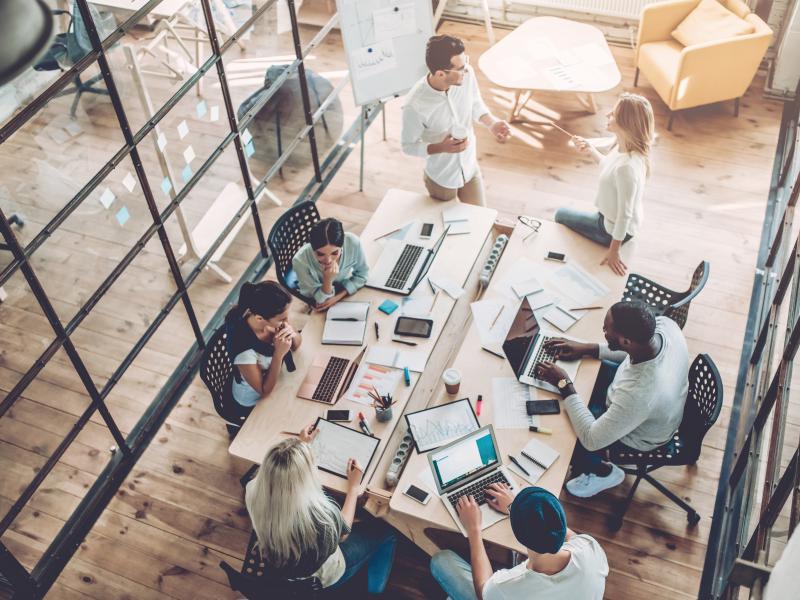 For many years we have assisted our clients in choosing the right legal form for their company, in the purchase and sale of undertakings as well as company shares through ShareDeals and AssetDeals, in the preparation of managing director contracts and other company-law issues. We provide supervision for M&A processes, demergers, mergers, and other restructuring operations, where we also consider taxation issues in addition to the corporate law questions involved.
Our focus is placed on the consultation for domestic medium-sized companies, although we also advise globally active groups of companies. We are very happy to note that recently we have also begun to center on smaller start-ups.
At the inception of founding a business, the future entrepreneur often finds himself face to face with extraordinary hurdles. We help young, innovative start-ups to prevent their business idea from being a mere flash in the pan, assisting them in securing subsidies and financial support through Crowdfunding; we advise them on strategic company development, establishment strategies and alternative financing models and introduce young entrepreneurs to the right people who can act as Incubators or Business Angels to play an important role in building the new company. More often than not, some of our existing clients are already looking precisely for what a start-up intends to offer.
During the first phases we consciously think of the limited financial resources at the disposal of these clients and make every effort not to overburden them; we see our provision of support as a contribution to the thriving of our business location. Entrepreneurship and creativity are the hallmarks of these sectors and we aim to secure the long-term trust of present-day start-ups, as we are convinced that they will turn into the small-to-medium-sized companies of the future, forming the backbone of Austria's economy and creating a great number of jobs in the process.
SERVICES OFFERED:
Advice on the establishment of companies

Drawing up of Articles of Association

Supervision of ongoing matters of company law: General Meetings, appointment and revocation of managing directors, change of company names

Advice to company boards: managing directors, management and executive boards, supervisory boards (including all liability matters)

Support and advice for the purchase and sale of companies: ShareDeals, AssetDeals, complete monitoring in and structuring of Due Diligence-processes

Consulting of big enterprises with Corporate Governance and capital market affairs

Restructuring and liquiditation of companies

Organisation of and support with M&A transactions

legal advice on all corporate issues

Legal support with finance matters (Crowd funding etc.)

Connecting our clients to Business Angels and Incubators

Help with the strategic development of your business

Contract design